Archive for November, 2016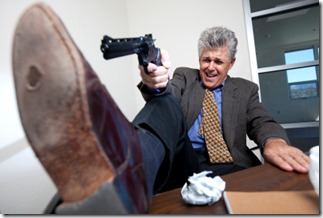 One of the really frustrating realities of writing a blog about one's life is that anyone could read it. It's not anonymous, and therefore the juciest, most compelling bits, must always be left on the cutting room floor.
Anytime I write about a frustration I am currently experiencing, I risk making that frustration a lot worse. Because the people that are frustrating me could read it. This of course is compounded by my theory that Blogs are supposed to be half-baked because I'm not even prepared to stand behind what I write! I'm just processing here!
When I left InterVarsity I had plenty of material to write on and think about regarding failure. I felt like I had let my students down and was being edged out of ministry, and I wanted to talk about what that felt like in the moment. I was also looking for a new Job, and It didn't make any sense to have a series of articles about all the mistakes I had made. So I let those ideas simmer and wrote on more disposable media.
Again in seminary I had thoughts and feelings about community life and about progressive theology and the ways people on the left fail to practice many of the good things they preach. Again I felt it was better if I continued to be able to live at peace in my dorm, as opposed to having more scathing content for the blog.
Even now, as I deal with the ordination process, and work on planting, I have content begging to be published about how to help planters and not hurt them, or about effective and ineffective ministry expectations… and yet, I want to be ordained.
It's not that I never wrote on any of these things. Just that it all had to be neutered, to some degree.
This is all to be expected, this happens in all forms of writing to some degree. And this is a blog after all. It's not a priority in my life and it shoulden't be. And yet years later those articles about failure and community life still beg to be written, and I mourn for the fact that whatever form they take, they will never be as raw and authentic as if they were written back when writing might have cost me something.
I'm going to try anyway. Next week!
It's that time again.
Time for another Dang meta-post where i blog about blogging and talk about what I expect this to be.
I don't know why I keep doing these. I can't imagine people really wanting to read them, and yet I can't seem to get myself to return to talking about interesting ideas and processing thoughts until I adress in some way the fact that It's been another couple months since I've posted anything at all.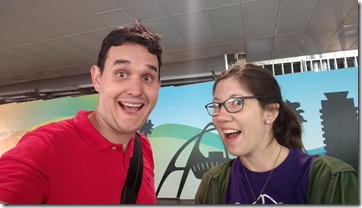 I have a good excuse. I got married. And I moved, and I graduated with a Masters Degree, and I Bought a car, planted a church, left two jobs, and traveled to California, Florida, and California again. I've been BUSY.
In the midst of al of that the finish line has been running away from me.
I wrote in my last meta-post that this blog may be coming to an end. It's really about my preparation for ministry, and I was thinking I'd ordained and installed by not. Nope. There are more hoops, more complications, more obsticles.
I'm trying to be medatative about that reality, and think deeply about the fact that ten years ago I considered myself a minister, and everything I have done since then has only made me feel like more of a chatecumin. Maybe the journey never ends. Maybe i will never feel to myself like a "real" pastor.
But I have people in my life now who are calling me Pastor. I've been preaching regularly for years now. When that finish line does come I don't know what it'll look like anymore.